The King is dead, long live the King!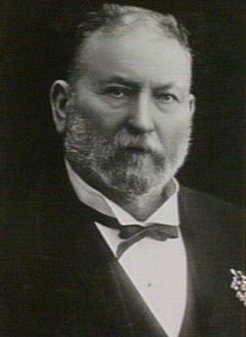 Sir Thomas Bent late of Bay Street Brighton formerly of Hampton Street, St Andrews Street and Dendy Street (or Road) in the Borough of Brighton Parish of Moorabin County of Bourke, Colony of Victoria Member of Parliament, Mayor of Brighton, Gentleman, Land Speculator died 1909. Still today, 2016, one hundred and forty three years later, the name Thomas Bent survives and remains on title as the registered proprietor in fee simple of a piece of land adjoining Barkly and Parliament Streets Brighton.  
According to the historical research of Weston Bate,  it was in 1873 he had bought the unsold portions of Dendy's special survey (1841), although he subdivided only a small section of it before 1883.
The section of land that still today is in the name Thomas Bent is in the area bounded by Bay, Parliament and Barkly Streets. This is illustrated on Dendy's Crown Special Survey Chart 13 and Titles Office Record of Subdivision.  
The remnant land will be the subject of a Section 60 Adverse Possession claim. I cannot foresee any opposition from the Estate of Thomas Bent.
The Early Settlement of Bentleigh – the name was derived from Sir Thomas Bent
The original name given to the district now known as Bentleigh was Brighton East. Brighton East Post Office was run by the postmaster, the late Mr William Ward Snr. in Centre Road, near where Robert Haye's Studio stands today. The post office's name was changed in the year 1906 to Bentleigh in honour of Sir Thomas Bent, who started his career as a market gardener, and went on to become the Premier of Victoria.
Part of this historical record of the period

Brett Hayton
Hayton Kosky Lawyers
15th July 2016