Victoria Government Gazette No. S315 Thursday 13 October 2016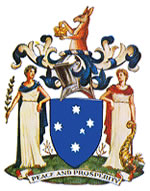 Transfer of Land Act 1958
"By this notice, the Registrar of Titles declares the following class of paper certificates of title to be void and of no effect on and from 22 October 2016 under section 27BAA of the Transfer of Land Act 1958:
All paper certificates of title for folios of the Register of land that have recorded on them as at 22 October 2016 a registered first mortgage of which any of the following mortgagees either is the registered proprietor of the mortgage or is entitled to be the registered proprietor of the mortgage:
Australia and New Zealand Banking Group Ltd;

Commonwealth Bank of Australia;

National Australia Bank Ltd; and

Westpac Banking Corporation
Any such paper certificate of title in existence immediately before 22 October 2016 is, on and after that date, void and of no effect.
IAN IRESON Deputy Registrar of Titles"
Effective now, at settlement, banks will have to hand over a paper discharge of mortgage and electronically nominate the title to a controlling party / entity. The banks will not hand over a paper title. Confusing for the time being and hopefully we can avoid settlements falling over.
Section 27BAA